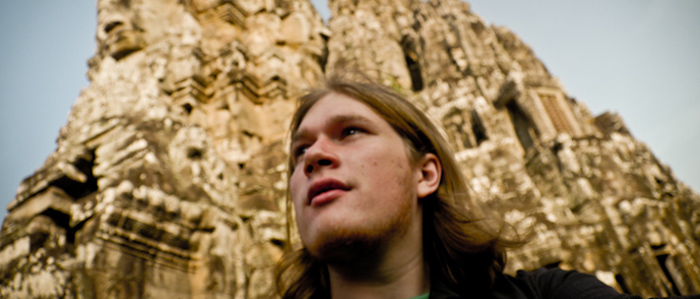 Hello! I'm Florian. I'm an award winning Video Journalist and Cameraman focusing on TV-News & human interest stories from Asia as well as political hot-spots in the Middle East such as Iraq, Iran, Afghanistan and Pakistan.
With over ten years experience in TV-News I worked with all major broadcasters (Al-Jazeera, ABC, ARTE, BBC, CNN, CCTV, France24, ZDF etc.) as well as magazines & newspapers (New York Times, The Guardian, Der Spiegel, etc.).
Besides TV-News I also have extensive experience with documentaries, corporate, ngo and commercials. Working on investigative documentaries, independent films as well as corporate jobs (Google, Landrover, Vietnam Airlines, Honda, Disney, Smirnoff etc.) With in-dept knowledge about Asia and the Middle East I build a widespread network of contacts throughout the region I also provide Media consulting and training. I worked/traveled in over hundred countries and spend most of my time on the road, right now based in Bangkok.